Genkouyoushi. Quaderni di scrittura giapponese
Un quadernone per esercitarsi nella scrittura di Kana e Kanji e pagine Cornell Notes. Carta Genkouyoushi per esercitarsi nella calligrafia giapponese.
Questo quaderno include:
La pagina di destra con griglia Genkouyoushi in posizione verticale per consentire agli studenti di esercitarsi.
La pagina di sinistra "Cornell Notes" per prendere appunti, con riquadro per l'ordine dei tratti.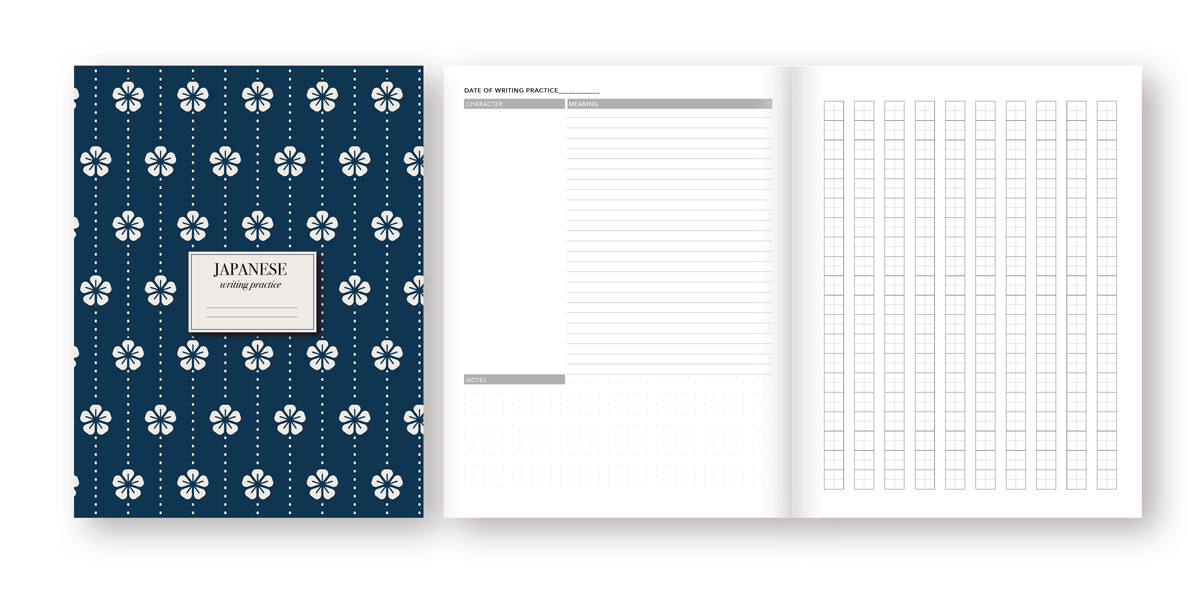 Japanese writing practice
English version
Flexible matt cover
84 pages
Large 8,27 x 11,69 inches / 21.59 x 27.94 cm
9,35 euro
A Japanese Writing Notebook for students who wish to practise their Japanese Kana and Kanji writing.
Includes:
The right hand pages include genkōyōshi squares in a vertical position for students wishing to practise kanji characters, syllabic Japanese kana scripts, modern cursive hiragana and modern angular katakana.
The left hand pages include space for the Cornell Notes which have been especially customised, so that you can write down each kanji character you are practising, its definition and the dates when you have practised writing, this will welp you keep track of your progress.